Frank Mills Sheet Music
Frank Mills (born June 27, 1942), is a Canadian pianist and recording artist, best known for his solo instrumental hit "Music Box Dancer".
Born in Quebec, Mills began his career as a member of The Bells, a group in which he was a member from 1970 to 1972. He performed piano for the band, whose best-known hit was "Stay Awhile" (1971). After leaving The Bells in 1972, Mills began a solo career.
His first solo efforts hardly made a dent in the music charts, although his 1972 single "Love Me, Love Me, Love" reached as high as #46 on the Billboard Hot 100 and #8 on Billboard's Easy Listening chart and a cover of Ricky Nelson's "Poor Little Fool" was also successful in Canada (both songs featured Mills singing as well as playing piano).
Frank released an album in 1974 that featured "Music Box Dancer", but it was not a hit initially. When Frank re-signed with Polydor Records Canada in 1978, the label released a new song as a single, with "Music Box Dancer" on the B-side. The single was sent to easy listening stations in Canada, but a copy was sent in error to CFRA-AM, a pop station in Ottawa. The program director played the A-side and couldn't figure out why it had been sent to his station, so he played the B-side to see if the record was mistakenly marked. He liked "Music Box Dancer" and added it to his station's playlist, turning the record into a Canadian hit. Iconic Ottawa Valley radio personality Dave "50,000" Watts gave the record extensive airplay on the station. The album went gold in Canada, which prompted Polydor in the US to release the album and single. Both the single and album were hits. The single reached #3 on the Billboard Hot 100 and #4 on the Billboard Easy Listening chart, while the album reached #21 on the Billboard Top Album chart and also went gold.
It was Mills' only U.S. Top 40 hit; the follow-up, another similarly catchy piano instrumental titled "Peter Piper", peaked at #48 on the Billboard Hot 100 and at #6 on the Billboard Adult Contemporary chart. Frank managed one final Adult Contemporary chart entry, "Happy Song", which peaked at #41 at the beginning of 1981.
Mills won two Juno Awards in 1980 for "Peter Piper", one for Composer of the Year and one for Instrumental Artist of the Year. He again won in the latter category in 1981.
He continued to release albums until the early 1990s, but has now retired from the music business.
Frank Mills - Music Box Dancer Piano Sheet Music
Advertisement
Advertisement

Please right click on the download button and select "Save Target As" or "Save Link As" to download



You can share this sheet on your Twitter or Facebook account to let your friends know too!


(73.05KB)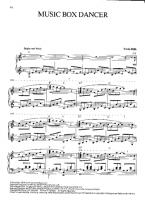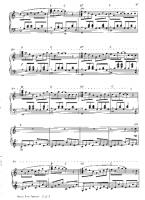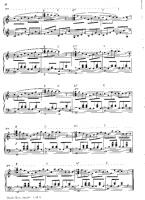 Other music sheets of Frank Mills