Corpse Bride Sheet Music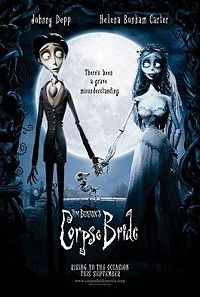 Tim Burton's Corpse Bride (often abbreviated as Corpse Bride) is a 2005 stop-motion-animation film based loosely on a 19th century Russian-Jewish folktale version of an older Jewish story and set in a fictional Victorian era village. It was directed by Tim Burton and Mike Johnson, and filmed at 3 Mills Studios in London. Johnny Depp led an all-star cast as the voice of Victor and Helena Bonham Carter (for whom the project was specially created) as the voice of the title character. This is the first animated film in which Johnny Depp has been a voice actor. The film's initial release was two weeks prior to that of Wallace & Gromit: The Curse of the Were-Rabbit, marking the first time that a stop-motion animated film and a claymation animated one were in simultaneous wide theatrical release. Interestingly, both films feature the voice of Helena Bonham Carter in a lead role and a character named Victor. Coincidentally, Burton's first stop-motion film, The Nightmare Before Christmas was released the same year as Nick Park's The Wrong Trousers.
The film was nominated in the 78th Academy Awards for Best Animated Feature. It lost to Wallace & Gromit: The Curse of the Were-Rabbit.
The film is dedicated to the memory of Joe Ranft.
The movie exhibits Burton's trademark style and recurring themes (the complex interaction between light and darkness, and of being caught between two irreconcilable worlds). Life is portrayed as boring and dully gray tinted while death is more fun, as evidenced by the brighter colors and jaunty music. The movie can be particularly compared to The Nightmare Before Christmas, Burton's previous stop-motion feature project (directed by Henry Selick and based on a Tim Burton poem, which Corpse Bride director Mike Johnson worked on as an animator) and Beetlejuice, especially in the scenes depicting the underworld and its deceased denizens. The studio intentionally emphasized the links, as some commercials for Corpse Bride were accompanied by songs from The Nightmare Before Christmas (specifically, "What's This"); also, in an issue of Disney Adventures, Emily (the title character) was compared to The Nightmare Before Christmas's Sally, despite the stark contrasts in personality between the outspoken, free-spirited Emily and the quiet, timid Sally. The Corpse Bride is also considered to be the spiritual successor of The Nightmare Before Christmas.
Most of the characters in the film bear a strong resemblance to the original cast of the British period drama Upstairs, Downstairs. In the "Special Features" section of the DVD, Tim Burton states that the films' setting pays tribute to the series, with the Land of the Living being the "upstairs", and the Land of the Dead being the "downstairs".
Corpse Bride - The Piano Duet Piano Sheet Music
Advertisement
Advertisement

Please right click on the download button and select "Save Target As" or "Save Link As" to download



You can share this sheet on your Twitter or Facebook account to let your friends know too!


(83.76KB)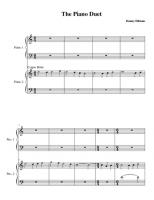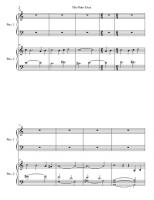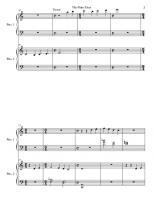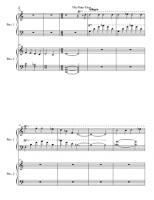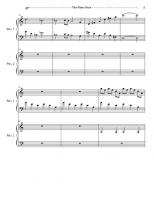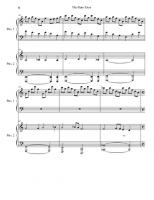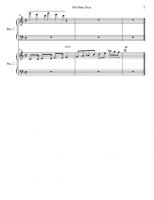 Other music sheets of Corpse Bride