Lionel Bart Sheet Music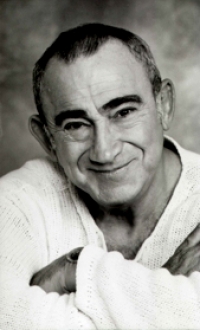 Lionel Bart (1 August 1930 – 3 April 1999) was a writer and composer of British pop music and musicals, best known for creating the book, music and lyrics for Oliver!
He started his songwriting career in amateur theatre, first at The International Youth Centre in 1952 where he and a friend wrote a revue together called IYC Revue 52. The following year the pair auditioned for a production of the Leonard Irwin play The Wages Of Eve at Unity Theatre, London. Shortly after Bart began composing songs for Unity Theatre, contributing material (including the title song) to their 1953 revue Turn It Up, and songs for their 1953 pantomime, an agit prop version of Cinderella. While at Unity he was talent spotted by Joan Littlewood and so joined Theatre Workshop. He also wrote comedy songs for the Sunday lunchtime BBC radio programme The Billy Cotton Band Show.
He first gained widespread recognition through his pop songwriting, penning numerous hits for the stable of young male singers promoted by artist manager and music publisher Larry Parnes. Bart's pop output in this period includes the hits "Living Doll" (written for Cliff Richard) and "Rock with the Cavemen","Handful of Songs", "Butterfingers" and "Little White Bull" (for Tommy Steele). During this period, Mike Pratt as well as Steele were his songwriting partners. In 1957, he won three Ivor Novello Awards, a further four in 1958, and two in 1960. He wrote the theme song for the 1963 James Bond film From Russia with Love. His other hits include: "Do You Mind?" (recorded by both Anthony Newley and Andy Williams), "Big Time" (a 1961 cover of his "Fings Ain't Wot They Used T'Be" show tune by Jack Jones), "Easy Going Me" (Adam Faith) and "Always You And Me" (with Russ Conway).
Bart was also responsible for the discovery of two of Parnes' biggest stars. It was on his recommendation that Parnes went to see singer Tommy Hicks, whom he signed and renamed Tommy Steele, and Bart also suggested that Parnes see singer Reg Smith, who was then performing at the Condor Club. Although Parnes missed his performance, he went round to Smith's house and signed him up on the basis of Bart's recommendation. Smith went on to score a number of UK hits under his new stage name Marty Wilde.
Lionel Bart - From Russia With Love Piano Sheet Music
Advertisement
Advertisement

Please right click on the download button and select "Save Target As" or "Save Link As" to download



You can share this sheet on your Twitter or Facebook account to let your friends know too!


(1.92MB)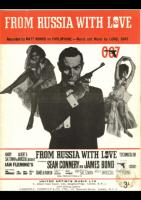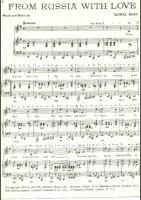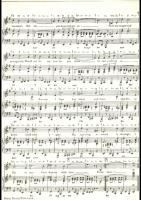 Other music sheets of Lionel Bart